[ESG Performance] Egis gained 2 points, ranking in the top 20
out of 262 international companies assessed in the "Construction & Engineering" category late December 2022 based on the Corporate Sustainability Assessment (CSA) Score provided by S&P Global.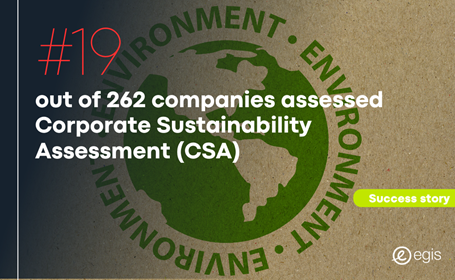 This excellent performance is the result of many years of efforts from our dedicated teams to develop Egis' CSR policies and progress in the field of ESG (Environment, Social and Governance).
It is a great sense of pride for the Group and an incentive to keep up the good work!