The 1st edition of the Egis Foundation's Team up for Climate student challenge was launched on 10 January and closed on 21 April by the Jury.
The first phase of ideas submission was punctuated by 4 webinars to which all Group employees were invited. The event was extremely well attended with more than 524 students of over 60 different nationalities working until 7 March on the issue raised by the Foundation: adapting and living together in the face of climate risks.
The 16 teams selected for the second phase were then coached for 5 weeks by Egis mentors and a specialised incubator, Impulse Partners. Their concepts matured and their business value propositions were developed in order to submit quality projects to the Jury.
On 21 April, each of the 16 candidate teams pitched their project to the jury for 3 minutes. The 4 winning projects are: :
Poséidon: Proposal for an eco-friendly and flood-resistant house in India (Dhemaji region)
La Petite Equipe: Oyster farming cooperative project in Senegal (Joal-Fadiouth) to fight against coastal erosion
Impact Seekers: A system to prevent forest fires in Portugal
Eco-Megablock: An alternative urban planning methodology in Hong Kong to combat heat pockets and improve urban living.
Each of these winners will now benefit from additional coaching from the group's experts and continue the development of their project. We look forward to seeing you on 26 November 2022 at the Earth University at Unesco (Paris) to attend the presentation of their project and the award ceremony! Stay tuned for further information.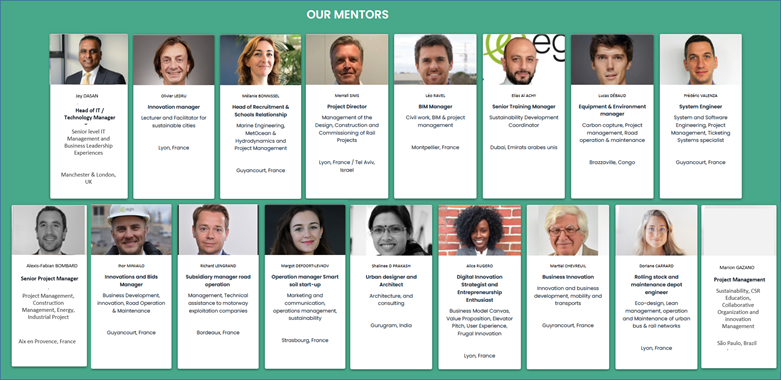 Click on the image to enlarge it