In the past couple of years, it has been rather difficult to stay up to speed with the fast pace of drone capabilities development. I am impressed by the engineers' creativity. Yet, despite claiming higher efficiency and safety of work, I don't see so many commercial drones flying in the neighbourhood, especially those flying en masse in the same area. The reason is twofold:
1) I live in Slovakia, which is one of the EU countries that has not yet adopted EU regulation 2019/945 and 2019/947. It has not yet been decided which state body is going to be responsible for managing the UAS registration.
I'm told that the Slovak ANSP only coordinates about 150 drone flights/month in Bratislava airport vicinity out of more than 2,500 that should have been coordinated. If correct, this is disturbing. There are various reasons why drone operators may not coordinate, however, the high numbers suggest that the coordination process is too complicated (as was the case across Europe before the drone regulation was implemented).
The situation in Slovakia illustrates the importance of having proper regulations in place. And today, with even more regulations in the pipeline, like the U-Space regulation (EU) 2021/664 coming into force on the 26th of January 2023, Slovakia will have even more catching up to do.
2) The second issue, which applies across Europe, relates to how drone operators prove they can meet regulatory requirements. The 2019/947 Article 5 ("Specific" category of UAS operations) mandates that the operator …shall perform a risk assessment … and submit it (to regulating authority) together with the application, including adequate mitigating measures. An exhaustive list of the items to be included in the risk assessment is then described in Article 11. Based on this, the Specific Operations Risk Assessment (SORA) was born, which is the 10-step process that operators of drones in the EASA 'specific category' need to complete before they can get approval for a mission.
The SORA document should contain an assessment of air risks (ARC) and ground risks (GRC) which together result in a SAIL category (Specific Assurance and Integrity Level) defining the overall risk of the operation. An operator should also show how they plan to mitigate the risks identified in SORA.
The current approach in performing SORA can be characterised as "Show us that your operation is safe and you will get a mission approval." But feedback from users suggests that this approach is qualitative and that approving a flight can take weeks if not months. The complexity of the process requires multiple analyses and assessments in the background, which might discourage operators with limited resources. Not all drone operators share the safety culture that is prevalent in manned aviation and it's also possible that some may not understand the need for these processes.
So, we are not seeing the volume of drones flying that we might expect. And, in some countries (Slovakia) we are seeing less requests for drone mission permissions and coordination than might be expected. Let's look a little deeper at why this is happening and what might be done to help.
Drones are different.
Part of the problem is that, compared to traditional aviation, drones operate in the close vicinity of a greater variety of environments, like urban areas, rural areas, indoors or at events with crowds and in Very Low Level (VLL) airspace (below 400ft).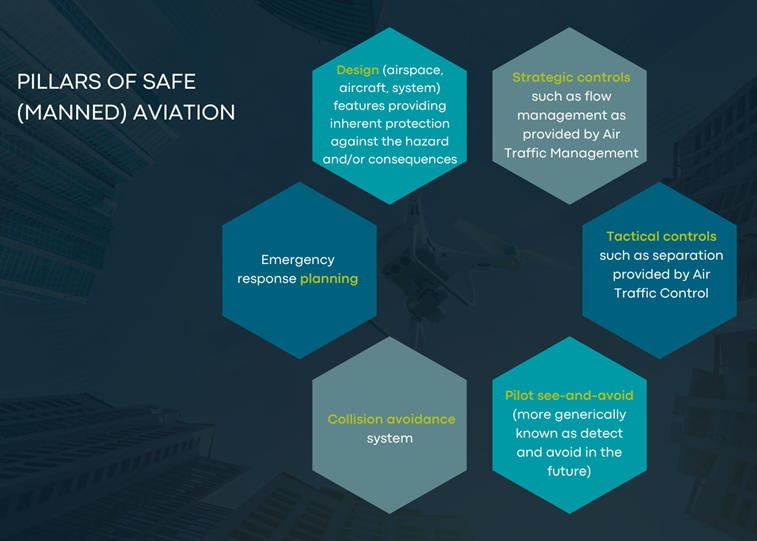 FIGURE 1: PILLARS OF SAFE (MANNED) AVIATION
This variety of environments brings new challenges that require system redesign. The traditional pillars of safe aviation (as shown in Figure 1) are not available for drone operations today, although some variations (such as U-space and Detect-And-Avoid) are in development.
Understanding communication, navigation and surveillance aspects of drone performance is a key contributor to safe operations, but how does each contribute to safety? There is currently no definition.
If the industry can succeed in defining navigation performance requirements, it would be an important first step towards quantifying safety levels for drone operations. Currently, GNSS is thought to be the most suitable Positioning, Navigation and Timing (PNT) solution. One of EUSPA's goals is to develop the market for EGNSS solutions and so bringing users together to define (GNSS) performance requirements is an important part of the process. 
SORA needs to change.
The main challenge for an operator performing SORA is to gather clear evidence that the level of achieved performance is indeed sufficient to conduct a safe flight. The level of safety depends not only on the drone's performance but also on the environment. To define an iGRC[1] score in SORA, the operator needs to know the population density in all three operation volumes (flight geography, contingency volume and ground risk buffer).
The process of analysing, writing and approving SORA is complex and subjective. The drone operator/pilot estimates the population density and the assessor (NSA) judges whether the estimated values are representative. But there are no guidelines on what data should be used. Should the operator use census data or self-experience from frequent walks in the area or make an educated guess based on typical area characteristics? Even if the most up-to-date data from satellite systems is available it is not certified, in which case the authority will most likely prefer 'outdated' census data, due to its integrity.
With the advent of U-space, the situation becomes potentially even more difficult. The requirements for U-space system specified in the EU regulation (2021/664) are quite demanding and will require a computer system and complex algorithms for its implementation. In U-space each flight, route or time change will require an authorisation which suggests that the SORA analysis, which currently takes days, weeks or even months to prepare, will have to be performed almost in real time unless "standard scenarios" can be agreed.
Currently, SORA is supported by data and maps of variable quality and currency that impact operator risk mitigation decisions. This presents a challenge to assessors (NSAs) of the submissions, who also need confidence in, and sufficient knowledge, of the data sources. In an ideal world, static population data (eg housing) would not be considered for safety assessment at all as there is little correlation between the two. Instead, there is significant interest in dynamic population data, but if it comes from cell phone data providers, it becomes costly and introduces security and privacy risks.
What about position keeping capabilities?
According to SORA guidelines operators should understand the drone's position keeping capabilities and make sure that it remains within the defined flight geography. However, conversations I have had with various operators suggest that they only use the estimated GNSS position and therefore only take into account the Flight Technical Error (FTE) - ignoring Navigation System Error and Path Definition Error. As a result, the actual position of the drone can be significantly different from what the operator believes it to be. This can have serious implications particularly for Beyond Visual Line Of Sight (BVLOS) flights, when it is more challenging to assess the true position.
By contrast, in manned aviation the positioning uncertainty is addressed at the ICAO level with well-defined GNSS performance requirements for all phases of flight. They can also include an onboard performance and alerting mechanism to ensure integrity. This mechanism consists of a real-time evaluation of the position uncertainty (given by the protection levels) versus the applicable alert limits. An alert would be promptly raised if the protection levels exceed the alert limits.