By December 2025 all ANSPs in Europe are mandated by the European Commission to have implemented System Wide Information Management (SWIM), a crucial building block in air traffic management functionalities such as 4D trajectories, MET and Aeronautical information exchange and cooperative network management – all essential for the Single European Sky vision. But as it stands currently, very few ANSPs are on track. Rafi Riley says action is needed.
Introduction.
European aviation's future is shaped by regulations developed through an inclusive process involving the European Commission and aviation stakeholders. Regulation no. 2021/116, Common Project 1 (CP1) is a significant document driving air traffic management (ATM) modernization in Europe - and it affects airports too. It outlines concepts and technologies that must be uniformly deployed to realize network-wide benefits, as presented in the ATM Master Plan.
Recently, the repercussions of missing CP1 deadlines and their impact on the Single European Sky (SES) vision have raised concerns. Notably, the impending deadlines in the area of System Wide Information Management (SWIM) - ATM Functionality 5 (AF5) in the ATM Master Plan - has drawn attention, mainly due to uncertainties around how to implement it, and how to evidence compliance.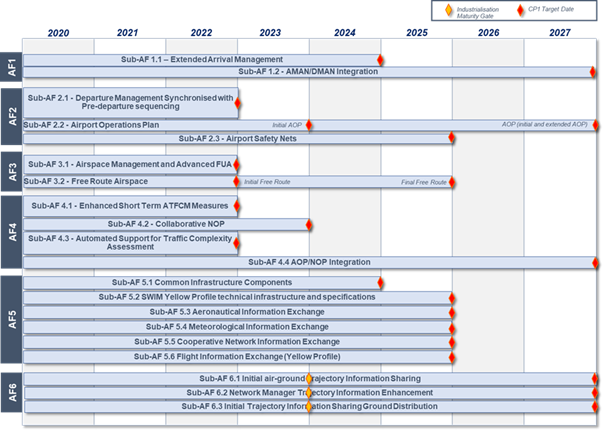 Source: https://transport.ec.europa.eu/transport-modes/air/welcome-sesar-project/deployment_en
SWIM plays a crucial role in realizing the vision of the future Digital European Sky. By enabling seamless information exchange among stakeholders, SWIM reduces service fragmentation between states and enhances network efficiency. It is an essential component for achieving the objectives of the SES vision, and any delay in its implementation further hampers progress.